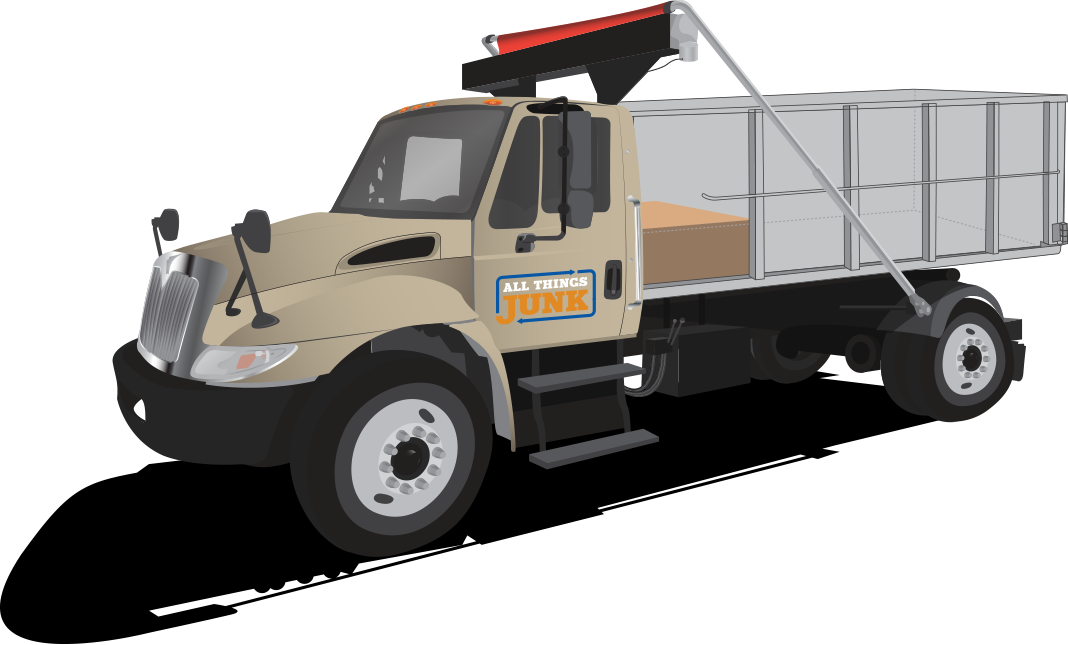 We Load
We Load & Remove Your Junk
Pricing includes all labour and disposal.
All Prices are Estimates.
Rental prices include drop off and pickup.
Text or Call to book with a representative directly at 1-800-233-1576
Learn More About All Things Junk WINDSOR-ESSEX
All Things Junk is a professional, licensed, and insured junk removal company serving Windsor and Essex County, also Chatham-Kent. We can take away almost anything, including construction junk, demolition debris, appliances, electronics, metal, wood, or just about any garbage from your home, garage,basement, or yard. We are experts in junk removal, demolition cleanup, furniture removal, appliance pickup, waste bin rentals, and more.